3 Songs for 100 Bucks
You need a subscription to access this page.
This page can only be accessed by subscribers to the Client Subscriber and higher tiers. Subscribe now to get access.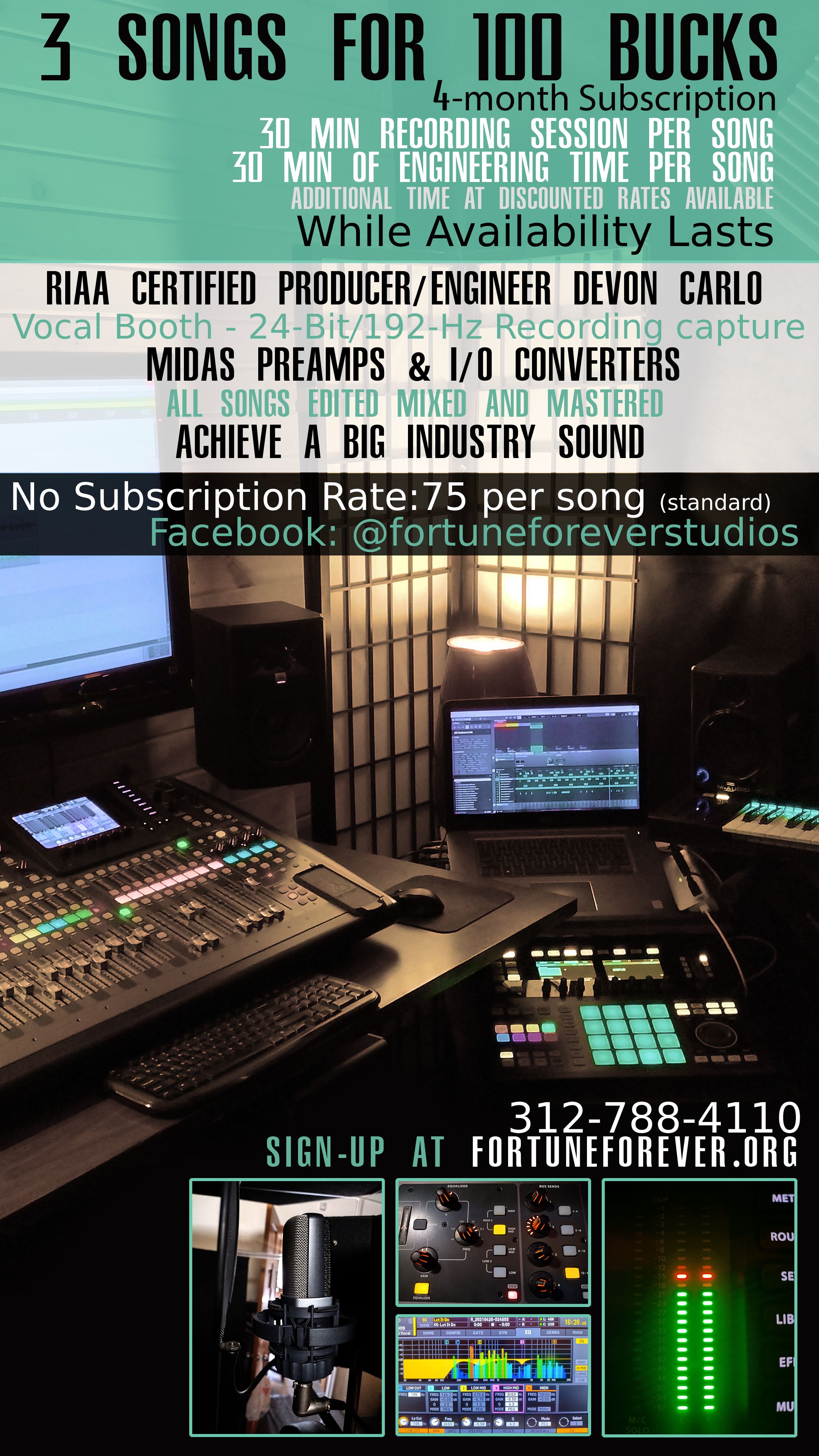 $100 per month Includes:
30 minutes recording time per song
Come prepared in advance. Rehearse! Freestylers, come with your A-game.
30 minutes of engineering (editing/production*, mixing, mastering) per song
Additional recording and editing/production*/engineering time for the Client's current project is billable at a discounted rate of $25.00 per hour.
*production service is limited to alterations via edits, audio manipulations, cleared sample inclusions, light organic production, etc.